Crown Molding Light LED Channel ~ Model Walle12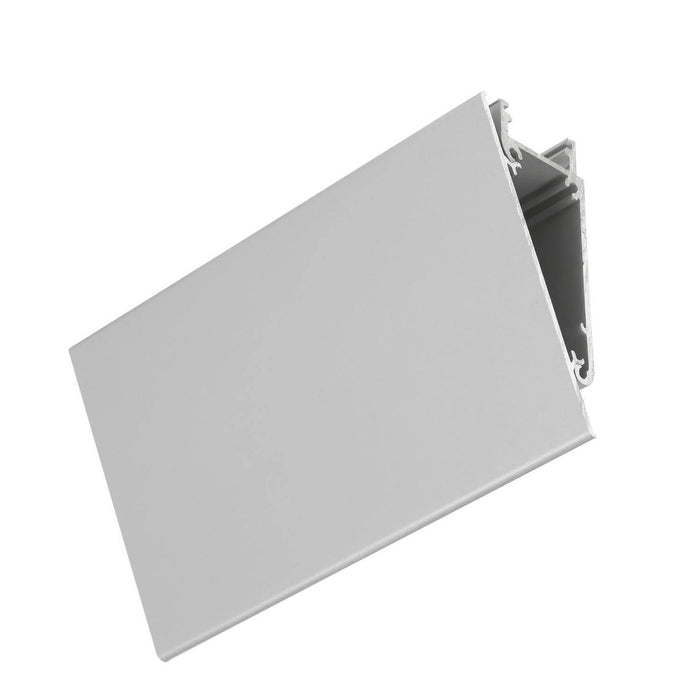 Crown Molding Light LED Channel ~ Model Walle12
Original price
$3.94
-
Original price
$111.89
profile only ~ all accessories sold separately
Description
Introducing the Walle12 LED channel, the perfect crown molding light solution for adding indirect lighting to your home or business. This innovative product acts as a crown molding for lights, seamlessly integrating with your existing decor to provide a sophisticated and elegant look. The Walle12 LED channel is designed to accommodate LED strip lights up to 12mm in width, making it the perfect choice for a variety of lighting projects even when higher power or waterproof strips are required.
One of the standout features of the Walle12 LED channel is the variety of diffusers it offers, including both rounded and flat options. The diffusers are designed to evenly distribute light, creating a soft and inviting ambiance. They also provide a sleek and professional finish that is sure to impress. Additionally, the Walle12 LED channel is equipped with a variety of end caps and connector options, making it easy to install and customize to suit your needs. The ready-made corner piece allows you to quickly assemble neat corners without having to cut miter joints on site.
This wall mounted profile consists of two main components: There is an aluminum base profile which is fastened to the wall and holds the LED strip, and there is a clip-on aluminum cover profile which neatly conceals the mounting hardware and wiring for a seamless finish. This design allows you to install indirect lighting wall lights with no visible mounting hardware or wiring.
You can be assured that the Walle12 LED channel is a versatile, cost-effective solution for creating an elegant and ambient lighting in any room of your home or office. With its customizable options, such as diffusers and joints, the Walle12 is a perfect crown molding for lights that can be tailored to your preferences.
Aluminum crown molding lighting, also known as an LED aluminum channel, is a type of lighting solution that is installed as a crown molding in a room. The channel is made of aluminum and is designed to hold and conceal LED strip lights, providing indirect and ambient lighting. The channel is mounted on the ceiling, acting as a crown molding, and provides a sleek and modern look that is both functional and visually appealing.
One of the main advantages of aluminum crown molding lighting is its versatility. The LED strip lights can be customized to suit any room and decor style, and the aluminum channel can be painted to match the color of the crown molding or any other desired color.
Another advantage of aluminum crown molding lighting is its energy efficiency. LED strip lights use significantly less energy than traditional incandescent bulbs, which can help reduce your energy bills. Additionally, LED lights have a long lifespan and require very little maintenance, making them an excellent long-term lighting solution.
Moreover, aluminum channel also has excellent heat dissipation feature which makes it safe to use as compared to plastic channels and also making the product more durable. Aluminum crown molding lighting is an innovative and elegant lighting solution that combines functionality and aesthetics. It is versatile, energy-efficient and easy to maintain, making it an excellent choice for any room in your home or office.
General specifications
Overall dimensions: 23mm x 55mm (0.90" x 2.16")
Maximum LED strip width: 12mm
Material: Aluminum
Colors:

Base: Raw aluminum
Cover: Raw aluminum, Silver anodized or White painted
Downloads
Important notes
Free

customer support

Premium materials manufactured in

Europe or USA.

Factory based in Knoxville, Tennessee with over

20 years of experience

in the lighting market and we

can ship to any part of the USA. 

Covers, end caps, and other accessories are sold separately from the aluminum profile.

Select the available components below.

We are happy to

build a light fitting to your specifications

using this product. Please leave detailed instructions in the order comment box.

We can also assemble a plug-and-play light fitting with this profile according to your specifications. Please leave detailed instructions in the order comment box.

Please note that we cannot refund or replace LED profiles and covers that have been cut.

Items in stock are

shipped from Knoxville, Tennessee, United States the same day

.

We guarantee competitive

bulk pricing

. Please contact us for more information.
Common search terms
Crown molding for Lights, Crown molding lighting, Indirect lighting crown molding, Indirect lighting molding, Crown molding with lights, Crown molding LED lights
Shipping restrictions

We cannot ship rigid items over 2.4m (8ft) in length due to freight restrictions. These products are offered for customer pickup only. Please refer to our Shipping Policy for further information.