Aluminum Composites
Aluminum Composite "ACM" is a whole new dimension in the sign making industry. Custom designs can be fabricated to give a look that is unmatched by any of the traditional sign making materials.

W4S has a unique relationship built up over many years with Mitsubishi Plastics Composites America Inc to supply the Alpolic range of materials.
Our relationship has grown as we can provide a product that is unique and a much higher standard compared to other similar materials. Not only is the aluminum much thicker and more durable but the Alpolic carries a remarkable 10, 20 or 30 year warranty.

W4S has the experience to guide the new user in the cutting and bending of the material as well as the facility to do the converting for you should you require it.

Alpolic "Standard Range" covers a vast spectrum of colors but is remarkably not limited. W4S in conjunction with the Mitsubishi Plastics can formulate any specific color your client may need.
Contact Us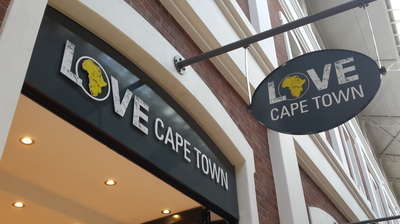 Back Panel with Flat Letters