LED Glass Railing Edge-Lit LED Strip Channel ~ Model Alu-Glass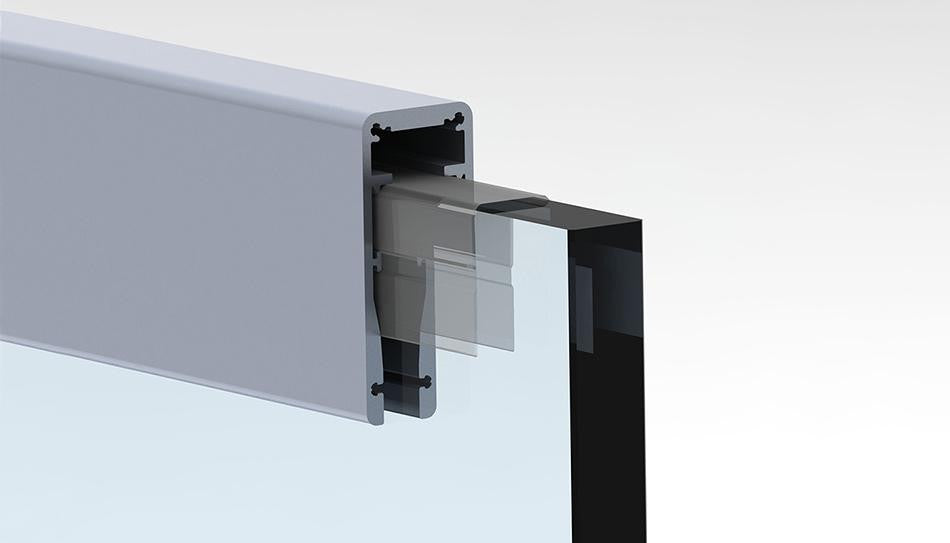 LED Glass Railing Edge-Lit LED Strip Channel ~ Model Alu-Glass
Original price
$8.57
-
Original price
$114.12
Profile only - covers, end caps and all other accessories are sold separately
Description

LED Illuminated glass panels provide an elegant look to any building.

For those seeking a touch of modern sophistication, Alu-Glass edge-lit LED glass railing lighting channel is the perfect solution. This innovative design is tailored to glass barriers with a thickness of 17.5mm [2x8mm+safe foil between], ensuring a seamless integration.

The concept behind this creation was born out of the struggle to find high-quality, contemporary LED Edge profiles for enhancing glass barriers. In response, our design strikes a balance between simplicity and aesthetics, offering an ideal solution for completing the look of your glass barriers. Moreover, the Aluminum channel is not only visually pleasing but also structurally sound, providing reliable support for glass barriers while adding an elegant touch to their edges.

To ensure a pristine appearance, the matte finish of the railing minimizes the visibility of fingerprints. For optimal functionality, a separate accessory, an Silicone, light-transmitting gasket is available for securely attaching the glass to the profile. Notably, the LED channel is strategically designed to hold the glass at a specific depth, allowing the embedded LEDs to cast a captivating glow along the glass edge from within.

This solidly constructed, edge-lit LED glass railing lighting channel is manufactured to withstand the rigors of heavy traffic in public spaces, promising longevity and durability. Whether it's enhancing the appeal of a building, accentuating the beauty of a balcony glass railing, or elevating the style of stair decks railing, these LED illuminated glass panels make a statement that lasts. And with options like exterior handrail lighting, handrail with LED lights, and outdoor railing lights, you can transform any space into a luminous masterpiece that seamlessly marries form and function.
---
General specifications

For glass barriers with a thickness of 17.5mm [2x8mm + safe foil between]
Maximum LED width 12.2mm
Sold in 2 meter (6.56ft) lengths
---
Downloads
---
Important notes

LED strip, covers, mounting brackets, end caps, shelf/sign panels and other accessories are sold separately from the aluminum profile.

Please note that in outdoor applications, raw or natural profiles or channels will oxidize over time unless they are coated or painted, as they are not anodized.

For your convenience Wired4Signs USA can cut LED profiles according to your requirements. Please leave instructions in the order comment box.

We recommend double-checking the measurements before cutting LED profiles and covers to avoid any unnecessary loss. Please note that if you cut LED profiles and covers, we cannot refund or replace them.

We ship items in stock the same day from Knoxville, Tennessee, United States. Additionally, our team dedicates themselves to carefully packing and safely delivering all packages to their destination.

Bulk pricing is available on request.

---
Common Terms

Stair Rail Lighting, Handrail Lighting Outdoor, Lights for Deck Railing, Railing Lanterns, Outdoor Railing Lights, Stair Handrail Lighting, Balcony Glass Railing, Under Rail LED Lighting
Shipping restrictions

We cannot ship rigid items over 2.4m (8ft) in length due to freight restrictions. These products are offered for customer pickup only. Please refer to our Shipping Policy for further information.