Buy Custom LED Acrylic Tubes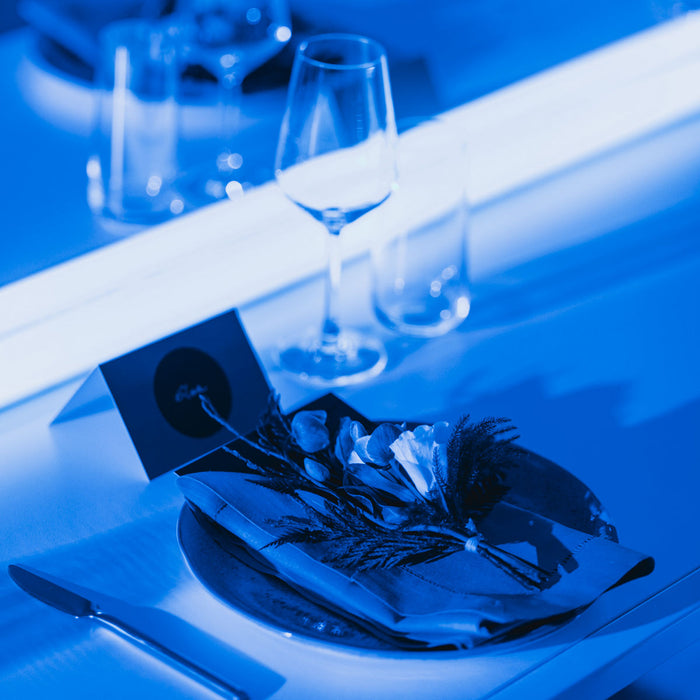 Buy Custom LED Acrylic Tubes
Description

Wired4Signs USA, LLC, a manufacturer of custom acrylic lamps and acrylic LED light products, collaborates with interior designers, architects, event planning firms, and exhibition designers to produce stunning frosted acrylic light tubes or polycarbonate tube light assemblies.

We bring together our experience with LED lighting, LED lighting controls, acrylic adhesives, and CNC manufacturing to build anything from a scene of RGB color-changing acrylic pendant lights to LED acrylic table lamps.

We use the finest quality acrylic polycarbonate tubes — manufactured either here in the USA or in Europe — to build anything from small 1ft acrylic LED lamps to 10ft outdoor acrylic tube light fixtures. Our Smokies70 3-inch acrylic tube (actually extruded tough polycarbonate) is available in a frosted white version or as an awesome smokey black tube.

Our LED tubing can but used to build battery-operated tube lights and incorporate DMX and Bluetooth control for stage lighting.

The advantage of the white-black acrylic tube is that it is a great option to buy when your wall art scene background is black so that the tubes are not visible when the lighting is off but give great light contrast when the LED lights are on.

Many designers buy our acrylic plastic tubes to build hanging lamp fixtures or light tubes for bathroom vanities. You can build wall decor by stacking LED acrylic cylinder tube fixtures in a row and using our Lantana pixel LED strip to create dynamic wall lighting scenes.

We have many options to mount or hang acrylic cylinder tubes and many different types of architectural strip light to create your ideal decor accessory.

Our frosted tubes are dense enough for you not to see the light source directly and give a smooth, slick, clean finish.

The main points to consider when choosing between an LED acrylic tube and an LED polycarbonate tube are:

Most polycarbonate tubes will yellow in the direct sun over time, whereas acrylic tubes are usually UV stable.
Acrylic tubes tend to crack if dropped or on impact, but polycarbonate tubes are impact resistant.
---
Tube lighting ideas

Ceiling light feature

Standing accent lamp

Light over kitchen islands

Flush mounted across the reception or stage wall

More application ideas for LED tube lighting:

Custom desk lamp
Compliment bedroom furniture
Night light for kids
Exhibition standing tube wall light
Lamps around an acrylic sign
---
Common light tube sizes and descriptions

Common sizes and types of tubes that are available:

2 inch diameter clear plastic tube
4 inch acrylic tube
6 inch diameter clear plastic tube
8 inch acrylic tube
12 inch acrylic tube
PMMA tube available on request
Square acrylic tube
Large diameter clear plastic tubes

Our tubes are commonly referred to as:

Lucite tube
Plexi tube
Plexiglass cylinder tube
Plexiglass LED light
Plexiglass tube
---
Frequently asked Questions

Q: How long do LED tube lights last

A: Our polycarbonate tube diffuser will not keep its color outdoors and will begin turning yellow, but our LED strips are guaranteed for 5 years.

Q: How do LED tube lights work

A: Our LED tubes consist of a frosted LED diffuser, end caps, a led strip mounting plate, and the led strip. The LED strip will need to be powered by an LED power supply, and if the LEDs are color changing, you will need a suitable LED controller.

Q: How to dispose of LED tube lights

A: Plastic tubing for LED lights is polycarbonate, so the tubes do not contain glass. And the internals do not contain mercury, so that you can dispose of the tubes with regular waste removal.

Q: How to wire LED tube lights

A: The LED frosted tubes come with end caps for the led strip wires to enter, or you can drill a hole in the back of the tube for hidden access.

Q: How to wire LED tube lights without ballast

A: Our LED strips are low voltage, so they will need to have a power supply or battery power.

Q: How to diffuse LED light strips

A: Our LED frosted tube or frosted LED diffusers usually will diffuse most standard LED strips. But if you are looking for an RGB diffuser for strips light Phillips Hue strip, make sure you choose the biggest LED channel that you can find as the LED chips are spaced very far apart and they will but visible in anything shallow.
---
Important notes

We ship items in stock the same day from Knoxville, Tennessee, United States. Additionally, our team dedicates themselves to carefully packing and safely delivering all packages to their destination.

Bulk pricing is available on request. Moreover, for larger orders, we offer additional discounts and customized pricing to fit your project needs.