Bendable LED Channel ~ Model Arc12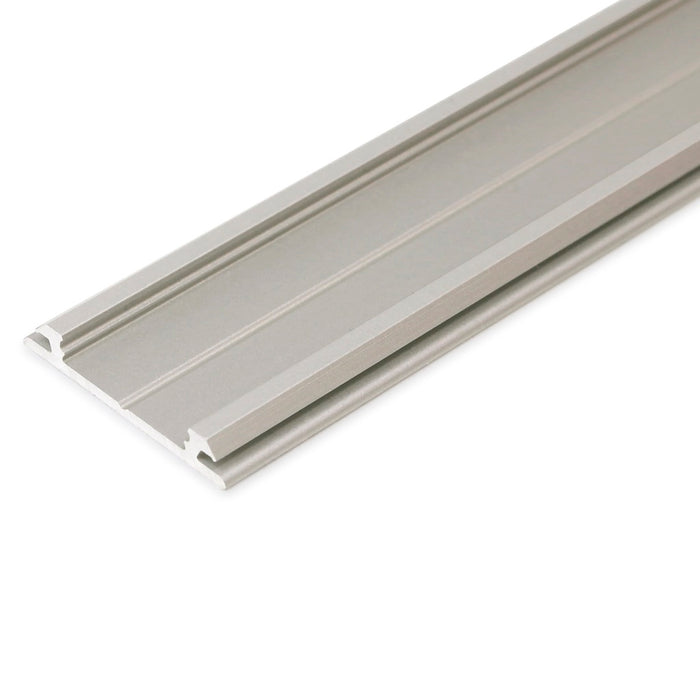 Bendable LED Channel ~ Model Arc12
Original price
$0.00
-
Original price
$32.15
profile only ~ diffusers, end caps and other accessories sold separately
Description
The Arc12 profile is a very low-profile LED channel which allows it to be easily bent to fit curved surfaces. The lightweight profile is flexible and easily formed to fit any curves with a radius over 500mm (20") and can be used for both the inside and outside of curves. The channel retains its bent shape without additional support allowing you to also form curved suspended lighting features.
This is the ideal profile for adding LED accent illumination to arches and other architectural curves, and for forming suspended lighting with organic forms.
General specifications
Material: Aluminum, anodized silver
Maximum LED strip width: 12mm
Minimum bend radius: 500mm (20")
Suitable for outdoor use with D Click cover and waterproof LED strip
Important notes
LED strip, covers, mounting brackets, end caps, shelf/sign panels and other accessories are sold separately. Select the available components below.
Please note that raw or natural profiles or channels are not anodized and need to be coated or painted, or they will oxidize over time in outdoor applications.
For your convenience Wired4Signs USA can cut LED profiles according to your requirements. Please leave instructions in the order comment box.
We can also assemble a plug and play light fitting with this profile according to your specifications.
Please note that we cannot refund or replace LED profiles and covers that have been cut.
Items in stock are shipped the same day from Knoxville, Tennessee, United States.
Bulk pricing is available on request
Common search terms
Bendable LED channel, Organic suspended LED lights, Wave lights, Curved LED lights, LED channel on arch, Arch LED lighting, Flexible LED profile
Shipping restrictions

We cannot ship rigid items over 2.4m (8ft) in length due to freight restrictions. These products are offered for customer pickup only. Please refer to our Shipping Policy for further information.