Cool White 2LED V05 LED Sign Modules ~ 5 Year Warranty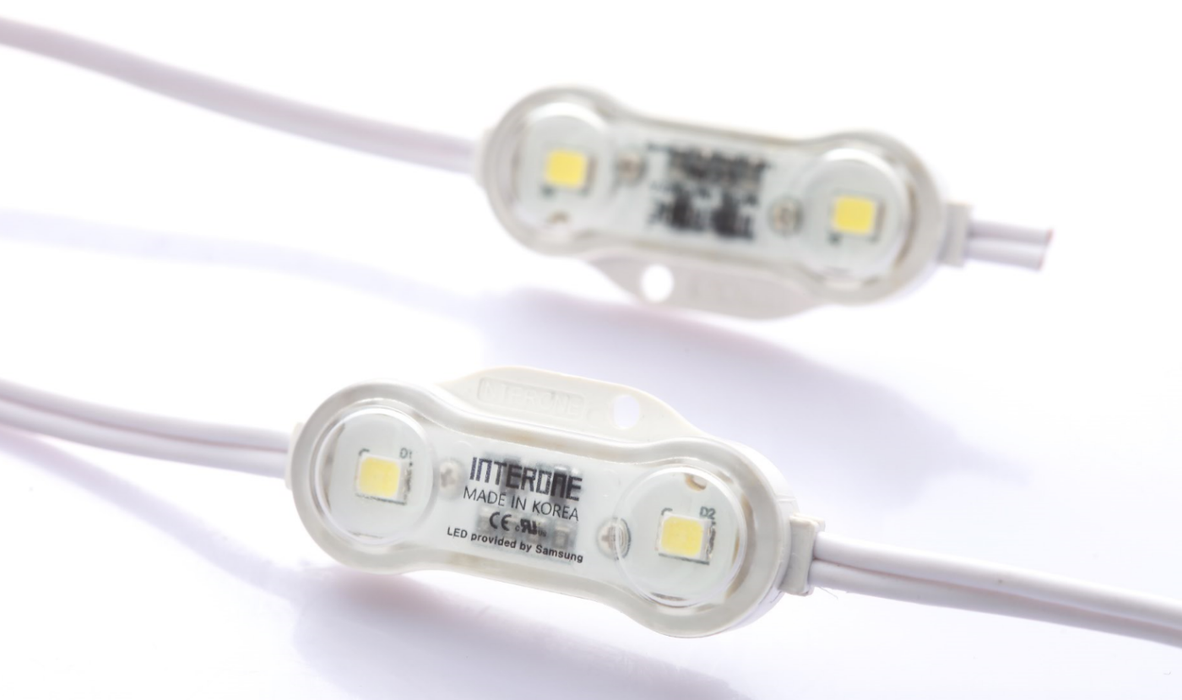 Cool White 2LED V05 LED Sign Modules ~ 5 Year Warranty
Sold out
Original price
$1.11
-
Original price
$1.11
SKU
LEDZ2U-V05-W(K)-a4-048-3
Description

Cool White 2LED V05 LED Sign Modules ~ 5 Year Warranty

9500k
0.48w,
IP68 waterproof
140deg Beam angle
5 year warranty
DC12V, Korean Chip
2.56" UL 18 AWG pair wire length

Our 2LED V05 LED Sign Modules offer a reliable and efficient solution for all your lighting needs. With a cool white color temperature of 9500k, a low power rating of 0.48w, and a wide 140-degree beam angle, these modules provide even and bright illumination across any surface. The Cool White 2LED V05 LED Sign Modules are IP68 waterproof, making them suitable for both indoor and outdoor use, and come with a 5-year warranty, ensuring their longevity and durability.
---
Downloads
---
Important notes

Stock Items Are Same Day Shipped From Knoxville, Tennesse, United States.
Bulk Pricing Available on Request

Common Terms

LED Modular Lighting, LED Modules for Sign Maker, Decorative Backlight for Letter Signs, Module Strip Light, LED Modules for Advertisement Signs, Channel Letters Backlighting, Outdoor Light Module
Shipping restrictions

We cannot ship rigid items over 2.4m (8ft) in length due to freight restrictions. These products are offered for customer pickup only. Please refer to our Shipping Policy for further information.