Narrow Aluminum Channel for LED Strips ~ Model Hi8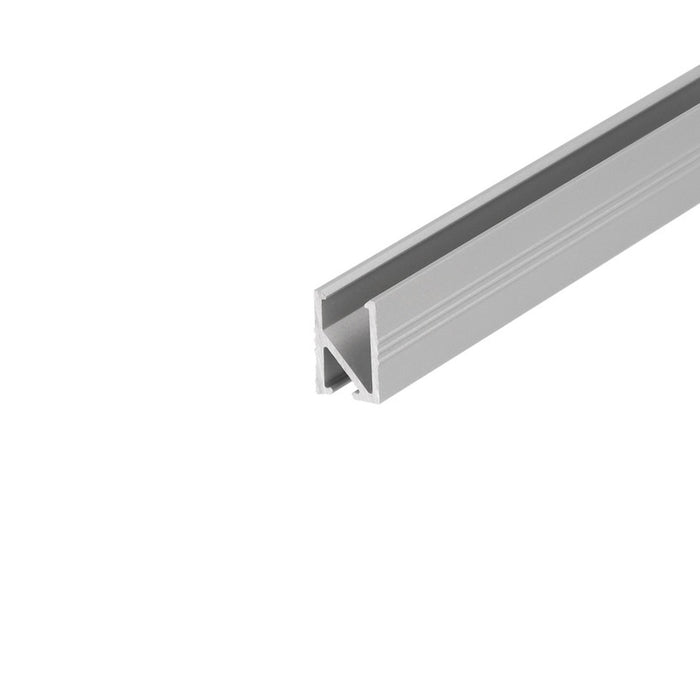 Narrow Aluminum Channel for LED Strips ~ Model Hi8
Original price
$1.83
-
Original price
$22.79
Profile only ~ diffusers and all other accessories are sold separately
Description

Hi8 Narrow Aluminum Channel for LED Strips - Ideal for Thin and Micro LED Strip Lighting

The Hi8 narrow aluminum channel is the perfect solution for if you are looking to add ultra-thin LED strip lighting to your indoor spaces. This sleek and modern channel is designed to be recessed into wood and is ideal for use as stair lighting, accent lighting, and task lighting. Here are the main selling points of the Hi8 aluminum channel:

Selling Points:

Trimless recessed design creates a sleek and modern look
Made from high-quality aluminum for excellent heat dissipation and durability
Ideal for use with thin and micro LED strip lights up to 8mm in width
Easy to install for both DIY enthusiasts and professionals
Provides a seamless and elegant lighting effect
---
General specifications

Material: High quality aluminum
Maximum LED strip width: 8mm
Mounting: Recessed into wood and other machinable materials
Compatibility: Compatible with a wide range of LED strip lights
Applications: Ideal for use as stair lighting, accent lighting, and task lighting

Whether you're looking to add a touch of modern elegance to your staircase or create a sleek and minimalist lighting effect in your indoor space, the Hi8 aluminum channel is the perfect solution. With its high-quality aluminum construction, easy installation, and compatibility with a wide range of LED strip lights, this channel is the perfect choice for anyone looking to add ultra-thin LED strip lighting to their home or office.
---
Downloads
---
Important notes

Free customer support
Premium materials manufactured in Europe or USA.
Factory based in Knoxville, Tennessee with over 20 years of experience in the lighting market and we can ship to any part of the USA.
Covers, end caps, and other accessories are sold separately from the aluminum profile. Select the available components below.
We are happy to build a light fitting to your specifications using this product. Please leave detailed instructions in the order comment box.
We can also assemble a plug-and-play light fitting with this profile according to your specifications. Please leave detailed instructions in the order comment box.
Please note that we cannot refund or replace LED profiles and covers that have been cut.
Items in stock are shipped from Knoxville, Tennessee, United States the same day.
We guarantee competitive bulk pricing. Please contact us for more information.
---
Common search terms

Aluminum channel for LED strips, Thin LED light strips, Micro LED strip, Ultra thin strip lighting
Shipping restrictions

We cannot ship rigid items over 2.4m (8ft) in length due to freight restrictions. These products are offered for customer pickup only. Please refer to our Shipping Policy for further information.