LED Strip Vaulted Ceiling Light Channel ~ Model Alu-Asymetric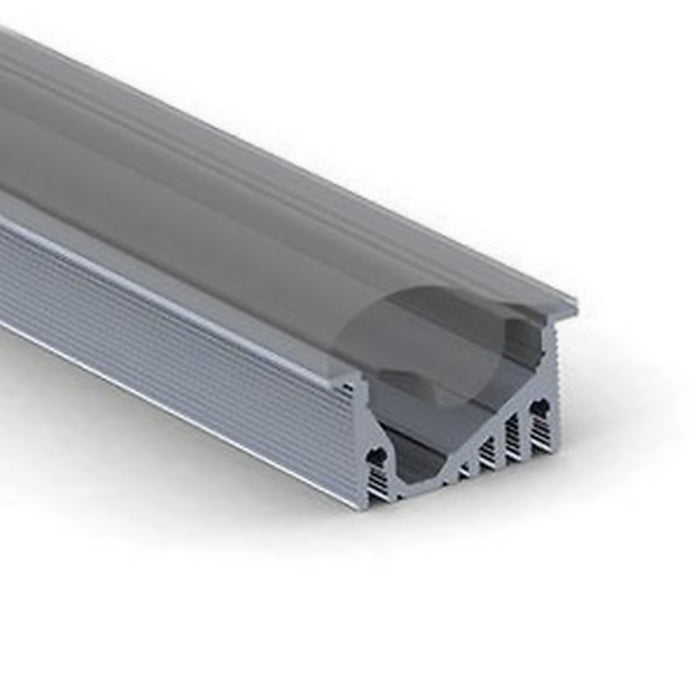 LED Strip Vaulted Ceiling Light Channel ~ Model Alu-Asymetric
Sale
Sale
Original price
$4.18
-
Original price
$55.73
Description

LED Strip Vaulted Ceiling Light Channel ~ Model Alu-Asymetric

Our Alu-Asymetric - 2 Meter (6.56ft) LED Strip Vaulted Ceiling Channel is designed to be built into any kind of surface.

This unique channel with LED Optic Lens or Linear Lens, with its asymmetric lens, projects the light beam at the angle of 55/65°. This profile is ideal for applications like projecting light up ceilings or walls.

Additionally, the aluminum of the Alu-Asymetric Linear Lens channel guarantees effective heat dissipation for LED in the maximum load of 35W/m. We offer two types of Linear Lens for this LED profile: smooth clear Linear Lens and matte clear Linear Lens.

Moreover, the LED Strip Vaulted Ceiling Light Channel can accommodate standard LED strips with a width of a maximum of 12mm or 1/2 wide pcb.
---
Important Notes:

We sell LED strip, Linear Lens, and accessories separately from the aluminum profile. You can find more details about them below this listing.
See product brochure here
We ship items in stock the same day from Knoxville, Tennessee, United States. Additionally, our team dedicates themselves to carefully packing and safely delivering all packages to their destination.
Bulk pricing is available on request. Moreover, for larger orders, we offer additional discounts and customized pricing to fit your project needs.
Shipping restrictions

We cannot ship rigid items over 2.4m (8ft) in length due to freight restrictions. These products are offered for customer pickup only. Please refer to our Shipping Policy for further information.