LED Light Strip Diffuser Channel ~ Model Smart16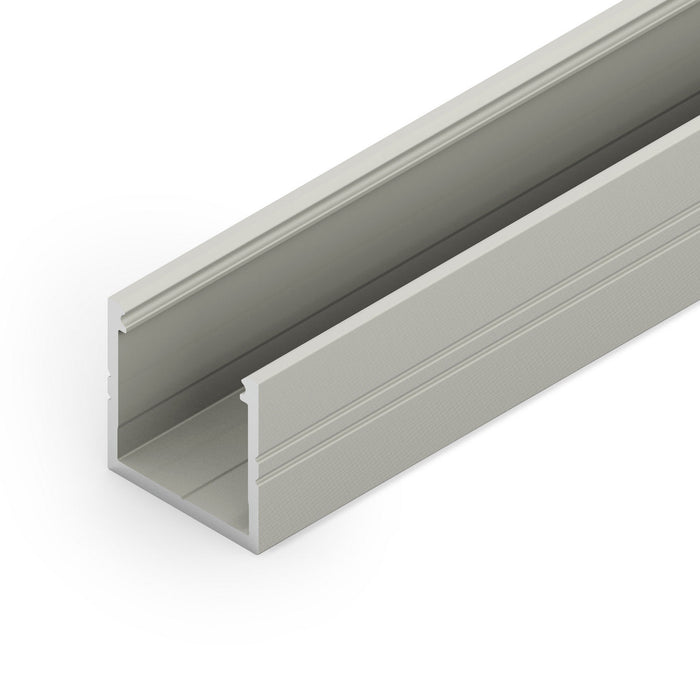 LED Light Strip Diffuser Channel ~ Model Smart16
Original price
$22.11
-
Original price
$75.00
Profile only ~ diffusers and all other accessories are sold separately
Description

The Smart16 LED Light Strip Diffuser Channel is a surface mount LED lighting profile used for, amongst other applications, furniture lighting and ceiling led strip channel. Additionally, by making use of the mounting clips available, this modern mountable LED light strip can be used as a u-channel wall mount fixture. The led strip opal diffuser(white) provides a soft, smooth light on the whole surface.

Outdoor LED Channel

If your project requires an outdoor LED strip light channel, we can custom-make LED light strip diffuser channel fixtures. We can also fill them with a special LED resin to encapsulate the units. Therefore, please contact our sales staff for more information.
---
LED strip housing general specifications

U-channel for led strip light material: Aluminum

LED strip diffuser material: Plastic

LED strip light housing colors available: raw (unfinished aluminum), silver anodized, white, black

Overall dimensions of aluminum led light bar fixture: 18.8mm x 18.6mm (0.74" x 0.73")

Maximum LED strip width: 16mm.(+-5/8")
---
Downloads
---
FAQ

Does the channel come complete with end caps and covers?

A:- We sell the aluminum channels separately from the LED strip, covers, mounting brackets, end caps, shelf/sign panels, and other accessories.

Are these led light

strip

housing channels suitable for lighting installed as cabinet lighting?

A:- Yes, they sure are, as they have a modern appearance. However, if you want the fixture hidden, choose one of our low-profile LED strip aluminum profiles like the Begton12.

What is raw finish LED strip housing? A:-Please note that raw or natural profiles or channels are not anodized and need to be coated or painted, or they will oxidize over time in outdoor applications.

How do you cut aluminum LED channels? A:-LED tape channels can easily be cut by hand or by machine. For your convenience, Wired4Signs USA can cut LED profiles according to your requirements. Furthermore, please leave instructions in the order comment box. However, we cannot refund or replace cut LED profiles and covers.

Where do your products ship from? A:- Items in stock are shipped from Knoxville, Tennessee, United States. Alternatively, if the item is out of stock, we offer the option to pre-order and receive it as soon as it becomes available. Furthermore, we provide international shipping for our products, ensuring customers from all over the world can enjoy our high-quality items.

Do you have a reseller or contractor's plans for LED channels? A:- Reseller and Bulk pricing is available on request. Additionally, our team is always available to assist with any questions or concerns regarding pricing and ordering.

---
Common search terms

Surface mount LED Channel, Surface mount LED strip, LED strip surface mount, LED strip mounting channel, LED strip light mounting channel, LED mounting channel, LED channels, ceiling LED strip channel, LED light channel, LED light strip diffuser channel, LED tape light channel, Mounting LED strip.
Shipping restrictions

We cannot ship rigid items over 2.4m (8ft) in length due to freight restrictions. These products are offered for customer pickup only. Please refer to our Shipping Policy for further information.