Tile Edge LED Strip Light Channel ~ Model Uni-Tile12 90Deg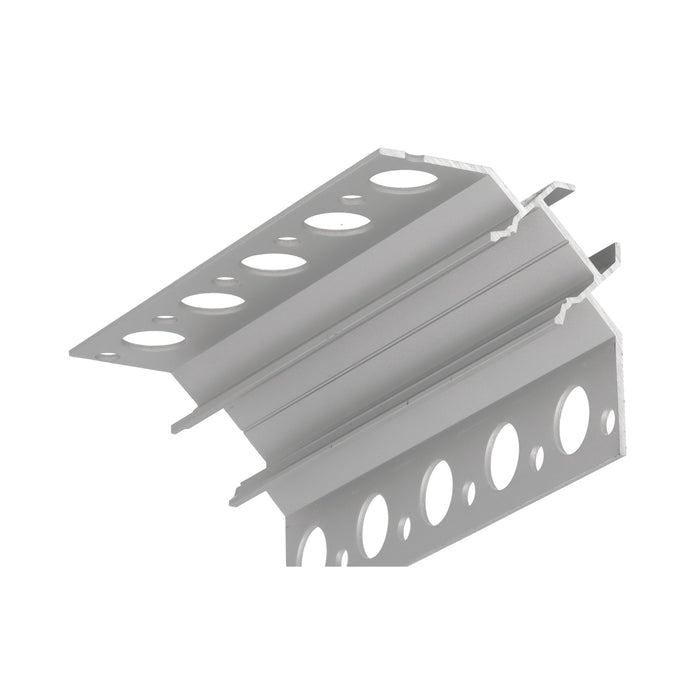 Tile Edge LED Strip Light Channel ~ Model Uni-Tile12 90Deg
Original price
$6.15
-
Original price
$125.85
profile only ~ covers and all accessories are sold separately
Description

The Uni-Tile12 profile series is ideal for illuminating bathrooms and kitchens, where it is mounted into tiles, ceramic or stoneware surfaces. Perforated L-shaped trim facilitates profile fitting into concrete for perfect wall adhesion. Designers created this range of architectural LED aluminum extrusions to produce excellent recessed lighting effects between and around tiles.

The Uni-Tile12 range consists of three versions: 180 degree for flat surfaces, 90 degree for inside corner lighting, and 270 degree for outside corner lighting. Specifically, this 180 degree profile is intended for LED accent lighting on flat tiled surfaces. You can mount it between two tiles or use it as a tile ending trim, thanks to the mud-in trim on one side.

Additionally, the opal cover minimizes the dotting effect of the LED strip lights and creates a smooth, even light. Furthermore, the aluminum channel serves as a heat sink, distributing the heat generated from the LEDs. This, in turn, helps to prolong the life span of the LED strip lights.

Moreover, Wired4Signs offers the option to cut to specification and resin fill these profiles, providing a fully waterproof LED lighting solution. This makes it an ideal choice for installing LED lighting features in wet environments such as showers, saunas, and outdoor areas. Lastly, use the 180 degree version to trim a shower or bathroom, and recommend using the corner profiles for creating shower niche lighting.

The 270 degree version of this range complements accent lines on architectural features in tiled areas. On the other hand, the 180 degree version creates illuminated endings on flat tiled surfaces in these environments.
---
General specifications

Maximum LED strip width: 12mm
Maximum LED power: 20W/m
Tile Thickness: 10mm
Color: Anodized Silver
---
Downloads
---
Important notes

LED strip, covers, mounting brackets, end caps, shelf/sign panels and other accessories are sold separately from the aluminum profile. Hence, select the available components below.
For your convenience Wired4Signs USA can cut LED profiles according to your requirements. Please leave instructions in the order comment box.
We recommend double-checking the measurements before cutting LED profiles and covers to avoid any unnecessary loss. Please note that if you cut LED profiles and covers, we cannot refund or replace them.
We ship items in stock the same day from Knoxville, Tennessee, United States. Additionally, our team dedicates themselves to carefully packing and safely delivering all packages to their destination.
Bulk pricing is available on request. Moreover, for larger orders, we offer additional discounts and customized pricing to fit your project needs. All in all, please contact us to learn more about our bulk pricing options.
---
Common search terms

Wall corner LED lights, LED strip lights in tiles, LED strip lights in floor tiles, LED strip in shower niche, Shower niche LED strip, LED strip tile profile, LED tile strip, LED profile recessed tile edge for LED strip, Tile LED strip
Shipping restrictions

We cannot ship rigid items over 2.4m (8ft) in length due to freight restrictions. These products are offered for customer pickup only. Please refer to our Shipping Policy for further information.