Ultra-Compact Daylight Sensor for LED Lights ~ twilightCompact by BleBox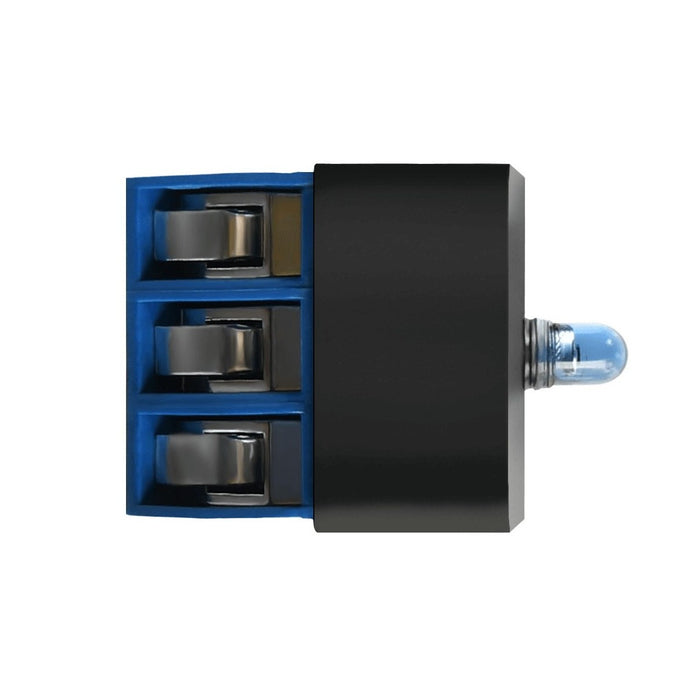 Ultra-Compact Daylight Sensor for LED Lights ~ twilightCompact by BleBox
Original price
$27.04
-
Original price
$27.04
Ultra-Compact Daylight Sensor for LED Lights only ~ all other components sold separately
Description

This ultra-compact LED daylight sensor is ideal for directly controlling LED lights in a wide range of situations. This daylight sensor will switch on your LED lights at twilight and switch them off again at dawn.

In addition, this controller is perfect for switching feature lights in the home and garden. For example, you can use this tiny LED controller for night lighting of trees, gazebos, alleys, benches, doorways and parking areas. Switching the lights off in the daytime also saves energy and extends the life of your LED fixtures.

Furthermore, this controller is able to drive 120W of 24V LED strip which is about 30ft of high-power strip or up to 250ft of low-power ambient LED strip. If you need to drive more LEDs from one controller, you can simply add an ampBox amplifier to drive another 480W of 24V strip - that is nearly 150ft of high-power strip or over 1200ft of ambient strip!

Moreover, this miniature LED twilight disk-to-dawn sensor is small enough to be installed inside electrical junction boxes or switch boxes.
---
Compact dusk-to-dawn sensor demonstration video
---
General specifications

Supply voltage: 12-24V DC
Maximum current: 5A
Maximum power: 60W @ 12V / 120W @ 24V
Energy consumption: < 0.1W
Connection: Screw terminal
Sensor: Optical twilight
Calibration: Automatic
Environmental protection: IP20 non-waterproof
Operating temperature: -4 to 122°F (-20 to 50°C)
Dimensions: 23 x 17 x 22mm (0.91 x 0.67 x 0.85")
---
Downloads
---
Important notes

Please note that in outdoor applications, raw or natural profiles or channels will oxidize over time unless they are coated or painted, as they are not anodized.
We also ship items in stock the same day from Knoxville, Tennessee, United States. Additionally, our team dedicates themselves to carefully packing and safely delivering all packages to their destination.

Bulk pricing is also available on request. Moreover, for larger orders, we offer additional discounts and customized pricing to fit your project needs.
---
Common search terms

LED dusk-to-dawn sensor, Twilight sensor for LEDs, 24V dusk-to-dawn sensor, Low-voltage dusk-to-dawn sensor, Automatic daylight switch for LEDs, Dusk to dawn sensor for LED strip lights, Miniature twilight sensor, Small dusk-to-dawn sensor, Daylight sensor for outdoor lights
Shipping restrictions

We cannot ship rigid items over 2.4m (8ft) in length due to freight restrictions. These products are offered for customer pickup only. Please refer to our Shipping Policy for further information.