(Discontinued) Double-Sided LED Wall Sconce Channel ~ Model PL35D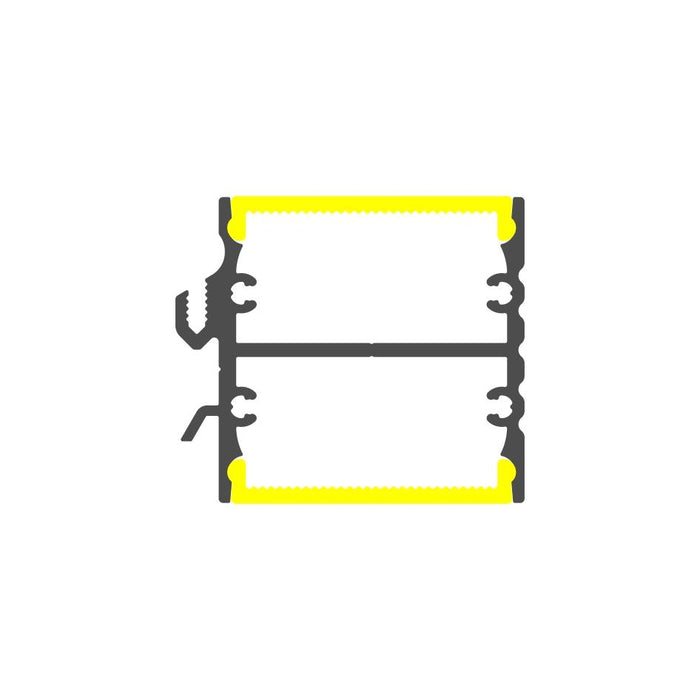 (Discontinued) Double-Sided LED Wall Sconce Channel ~ Model PL35D
Sale
Sale
Original price
$55.73
-
Original price
$55.73
Linear LED Wall Sconce Channel-Model PL35D
This is a wall installed, linear wall sconce that shines light out the top and bottom of the profile. We also have a model, the PL35S, that just shines out one side.
This LED Wall Sconce Channel is installed with a hiding base (see below accessories) for hiding the power supplier. The hiding base matches the profile design is made from the aluminum and is screwed directly to the wall surface.
The hiding base is connected mechanically with the LED Wall Sconce Channel by a few self-threading screws( approx ST2,2x9,5mm).
The hiding base and LED Wall Sconce Channel each have end caps that are fixed on either end to finish of the sconce light fixture.
The Linear LED Wall Sconce Channel and the hiding base are sold separately as well as the end caps. The LED Wall Sconce Channel can easily carry led strip with load up to 30watt per meter (9.15 watt per foot)
This unit is used widely to build custom LED Wall Sconce fixtures using our high-density LED strip to achieve a smooth lighting effect.
This LED Wall Sconce Channel is also suitable for housing Lifx and Phillips Hue strip to create awesome wall lighting ideas and smart wall lights.
See full product brochure here
See installation instructions here
Important Notes:
LED strip, diffuser, clips, and endcaps are sold separately to the Linear LED Wall Sconce Channel
led aluminum channel Canada
Stock Items Are Same Day Shipped From Knoxville, Tennessee, United States.
Bulk Pricing Available on Request
The Linear LED Wall Sconce Channel comes in 2-meter length and can be cut to any size
 If you need assistance in designing your sconce light, contact us for help
Shipping restrictions

We cannot ship rigid items over 2.4m (8ft) in length due to freight restrictions. These products are offered for customer pickup only. Please refer to our Shipping Policy for further information.