White Wall Grazing Continuous Waterproof LED System ~ Lumaera 19 H TIR Series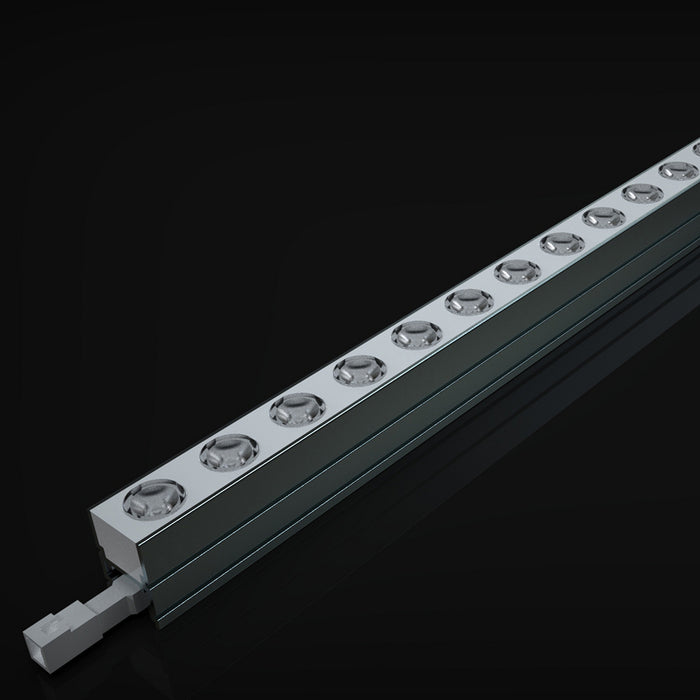 White Wall Grazing Continuous Waterproof LED System ~ Lumaera 19 H TIR Series
Original price
$262.17
-
Original price
$262.17
SKU
LED-LUMAERA-19-H-TIR-3000K-15W-45X20-0505
LED light only ~ connectors, mounting clips, and other accessories sold separately
Description

The Lumaera 19 H TIR is a fully waterproof LED lighting system for continuous wall grazing applications. These LED lights are also designed with optically focused lenses to provide effective and efficient wall grazing.

Because these resin-filled sealed LED lights do not have end caps, they can be installed end to end to provide a continuously and evenly lit grazing - Simply chain together a many lights as required for your application. Moreover, this versatile lighting solution features LED linear wall grazer that delivers a precise and continuous beam of light along the surface of your wall.

In addition, the "H" profile of this model uses a rear-exit cabling system with waterproof connectors. This LED wall grazer lighting design also provides completely concealed cabling for the finished installation.

Whether you're looking to illuminate an outdoor façade, highlight an architectural feature, or add a unique touch to your interior design, our LED wall grazer lights are the perfect solution.

With it's waterproof design, you can also rest assured that these lights will provide a long-lasting and reliable lighting solution, even in the harshest weather conditions. Therefore upgrade your space with our White Wall Grazing Continuous Waterproof LED lighting today!
---
General specifications

Certifications: UL Approved
Voltage: 24V DC
Power: 15W/m
Color: Ultra warm to Natural white (2700K, 3000K, 3500K & 4000K)
Color rendering: CRI 80+
Dimmable: Yes
Dimensions: 19 x 25.5mm (0.75 x 1.00")
Standard lengths: 130mm (.43ft), 505mm (1.66ft) & 1005mm (3.30ft)
Max chain length: 4800mm (15.75ft)
Connection: JST JWPF IP67
Finish: Anodized aluminum
Protection: IP67 Waterproof
Operating temperature: -10°C (14°F) to 50°C (122°F)
---
Downloads
---
Important notes

Connectors, mounting clips and other accessories are sold separately to the LED luminaire. Therefore, please select the available components below.
Please contact us for further information about custom manufacturing these products to your specifications.
We ship items in stock the same day from Knoxville, Tennessee, United States. Additionally, our team dedicates themselves to carefully packing and safely delivering all packages to their destination.
Bulk pricing is available on request. Moreover, for larger orders, we offer additional discounts and customized pricing to fit your project needs.
---
Common search terms

Linear wall grazer, LED wall grazer, Focused LED wall grazer, Waterproof wall grazer light, Waterproof linear wall grazer, Dimmable LED wall grazer, Continuous wall grazer
Shipping restrictions

We cannot ship rigid items over 2.4m (8ft) in length due to freight restrictions. These products are offered for customer pickup only. Please refer to our Shipping Policy for further information.