Outdoor Single Channel Wi-Fi LED Controller ~ wLightBoxS PRO by BleBox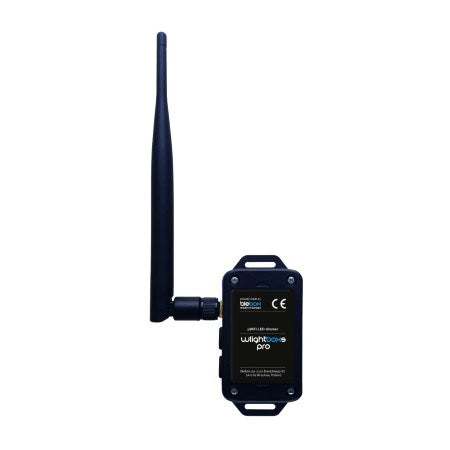 Outdoor Single Channel Wi-Fi LED Controller ~ wLightBoxS PRO by BleBox
Original price
$82.92
-
Original price
$82.92
Description

wLightBoxS PRO - one single channel wi-fi LED controller



The wLightBoxS PRO is a versatile controller that can turn on, off and dim single-color LED lighting from anywhere at any time. It can be installed in any location that suits your needs. Whether indoors, outdoors, or anywhere else, and can be controlled in four different ways.

With the free wBox app, you can control the device within range or from anywhere in the world using a home Wi-Fi network.

The Single Channel Wi-Fi LED Controller wLightBoxS features time control, allowing you to set when the lights in your room or your children's room will gently dim, suggesting it's time to get ready for sleep. You can control the lighting in your home however you want, including turning it on, off, or for a specific period, and increasing or decreasing its brightness as needed.

The wLightBoxS PRO controller can also control up to four different ways. You can simulate your presence at home while on vacation by using the wBox app or pairing it with the uRemote remote. You can also control it from the inBox wall remote control or by connecting the wall button to the controller.

During the design of houses and their surroundings, the controller is ideal for use with single-color lighting in a particular location, such as the garden. You can place it on a fence post without worrying about weather conditions. As the controller's housing resistance has been increased to facilitate installation in problematic places.
---
Downloads
---
General specifications

Controls the brightness of 12-24V LED lighting.
The controller features a replaceable external antenna. It enables users to change it and increase its range, adapting it to their individual needs.
---
Important notes

We ship items in stock the same day from Knoxville, Tennessee, United States. Additionally, our team dedicates themselves to carefully packing and safely delivering all packages to their destination.

Bulk pricing is available on request. Moreover, for larger orders, we offer additional discounts and customized pricing to fit your project needs.

 
Shipping restrictions

We cannot ship rigid items over 2.4m (8ft) in length due to freight restrictions. These products are offered for customer pickup only. Please refer to our Shipping Policy for further information.