Color IP44/IP66 Neon-Style Flexible LED Light Line ~ Flex Super Slim Series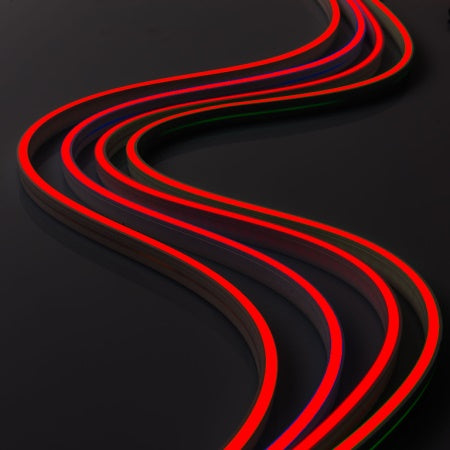 Color IP44/IP66 Neon-Style Flexible LED Light Line ~ Flex Super Slim Series
Original price
$248.27
-
Original price
$248.27
SKU
LED-NEON-FLEX-SUPER-SLIM-5M-24V-RE
LED strip only ~ Profile, channel, covers, endcaps and all other accessories are sold separately
Description

Color IP44/IP66 Neon-Style Flexible LED Light Line ~ Flex Super Slim Series

The neon flexible LED light line from the Flex Super Slim Series is a versatile lighting solution that combines style and functionality. These LED light lines are designed to provide a neon-like illumination effect that is perfect for a wide range of indoor and outdoor applications.

In addition, the flexible design of these LED light lines allows for easy installation in a variety of settings, including curved and irregular surfaces. The slim profile of the light lines also ensures a discreet appearance, making them an ideal choice for applications where aesthetics are a top priority.

The Flex Super Slim Series rating protects these LED light lines against dust and water ingress, making them suitable for both indoor and outdoor use. This also makes them an excellent choice for illuminating pathways, building facades, and other exterior applications.

Moreover, it is available in a range of colors, neon orange, red, blue, green and amber, these LED light lines offer the flexibility to create a customized lighting design that perfectly suits your needs.
---
General specification

Top-quality components,
LEDs from OSRAM binned in 3 MacAdam steps
LED strip efficiency up to 38 lm / W
elastic silicone cover,
120 LEDs per meter,
dimmable
only 6 mm wide,
supply voltage 24V DC
protection against polarity reversal,
You can obtain IP66 protection by properly isolating the end caps with neutral silicone (acid-free), even though the initial Ingress Protection Rating is IP44.
Can also be cut at every 50mm
packed on 5m rolls,
---
Downloads
---
Important information

ORGANIC SILICON used for Neon Flex is not resistant to UV rays. Direct exposure to solar radiation may discolor the mass. You can also specially order Color Neon with white silicon which will not fade in direct sunlight.
We ship items in stock the same day from Knoxville, Tennessee, United States. Additionally, our team dedicates themselves to carefully packing and safely delivering all packages to their destination.
Bulk pricing is also available on request. Moreover, for larger orders, we offer additional discounts and customized pricing to fit your project needs.
Shipping restrictions

We cannot ship rigid items over 2.4m (8ft) in length due to freight restrictions. These products are offered for customer pickup only. Please refer to our Shipping Policy for further information.