Indoor-Outdoor Driveway Lighting Channel System ~ Model Klus HR-MAX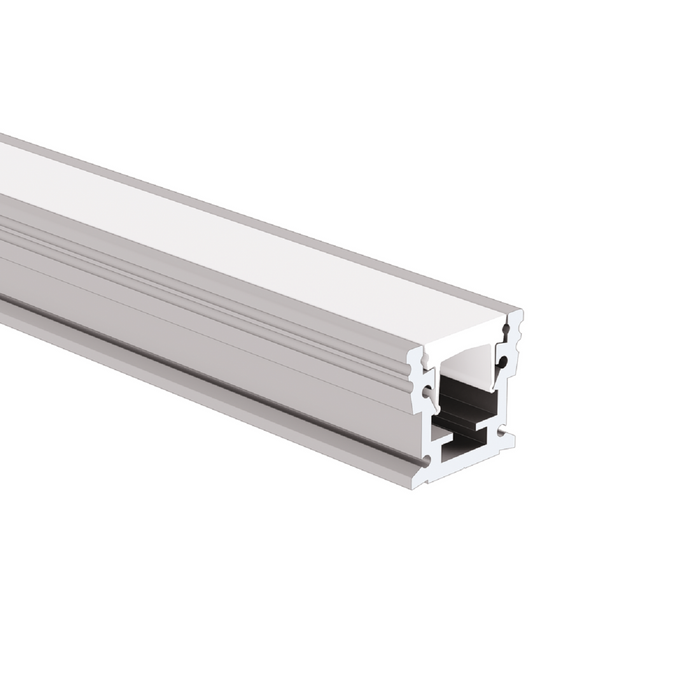 Indoor-Outdoor Driveway Lighting Channel System ~ Model Klus HR-MAX
Original price
$10.85
-
Original price
$191.34
lighting profile only ~ mounting profile, diffusers and all other accessories are sold separately
Description

The KLUS HR-MAX is an indoor-outdoor driveway lighting channel that creates linear lighting for in-ground and driveway lights in concrete. This product is designed to provide a stylish and functional lighting solution for outdoor spaces such as driveways and walkways. The KLUS HR-MAX is a durable and versatile option for anyone looking to enhance the appearance and functionality of their outdoor lighting.

Featuring energy-efficient LED lighting and a weather-resistant design, the KLUS HR-MAX is a reliable and cost-effective solution for outdoor lighting. The in-ground lighting system is easy to install using its accessories such as positioning clips and a protective cover.

This professional driveway lighting system consists of two main components:

Lighting profile: The HR-MAX aluminum profile is used to mount the LED strip light and provides a water-tight in-ground light housing. The polycarbonate cover and stainless steel end caps complete this profile.
Mounting profile: Either the HR-MAX-T or HR-MAX-TW complementary profiles (or a combination) are used to hold the lighting profile in the ground. The mounting profile is first fixed into the the roadway surface with mortar or grouting suitable for the surface, and then the lighting profile is installed in the mounting profile with flexible silicone adhesive. The deep HR-MAX-TW mounting profile offers wiring space below the lighting channel for bottom entry cabling and an extremely neat in-ground lighting installation. The mounting profiles use their own stainless steel end caps to close the ends of the channel.


The sturdy construction of this embedded lighting profile means that it is suitable even for areas where light vehicle traffic is expected. The ability of this in-ground lighting system to carry pedestrian and vehicle traffic makes it suitable for use in driveways, private roadways and in parking areas.

The fact that you can drive over this ground lighting strip means that it can be used decoratively in the middle of roadways and parking areas as well as for in-ground perimeter lights. You can use this versatile embedded ground lighting strip to create all sorts of modern ground lighting effects, from path and walkway border lights to drive-over strip lights in asphalt, brick or concrete surfaces.


Whether you are looking to improve the safety and security of your driveway or add a touch of elegance to your outdoor living space, the KLUS HR-MAX is a practical and efficient lighting solution. Its high-quality construction and the low energy consumption of LED lighting make it a sustainable option for long-term use. Invest in the KLUS HR-MAX for a functional and attractive addition to your outdoor lighting system.
---
Application ideas

Driveway lights in the ground
In-ground driveway border lights
Outdoor in-ground pathway lights
Waterproof in-ground lights for concrete children's splash pads/splash parks
IP68 LED lights for around swimming pools
Waterproof LED lights in a sauna
Underwater LED pond lights
Landscape lighting
Floor lighting in high-traffic wet areas like gym showers and saunas
In-ground demarcation lights
Lastly, heavy-duty LED floor lights are ideal for public concourses like shopping malls and airports

... and also many other easy-to-install in-ground lighting applications where waterproof LED lights are required.
---
General specifications

Overall dimensions (lighting profile): 27.2mm x 30.55mm (1.07" x 1.2")
Material: Aluminum, anodized silver
IP rating: IP68
Recommend mounting surfaces: Concrete, Stone, Brick, Tile or Asphalt
---
Downloads
---
Important notes

Free customer support
Premium materials manufactured in Europe or USA.
Factory based in Knoxville, Tennessee with over 20 years of experience in the lighting market and we can ship to any part of the USA.
Covers, end caps, and other accessories are sold separately from the aluminum profile. Select the available components below.
We are happy to build a light fitting to your specifications using this product. Please leave detailed instructions in the order comment box.
We can also assemble a plug-and-play light fitting with this profile according to your specifications. Please leave detailed instructions in the order comment box.
shipped from Knoxville, Tennessee, United States the same day.
We guarantee competitive bulk pricing. Please contact us for more information.
---
Common search terms

Lights in driveway concrete, Driveway lights in concrete, LED lights for driveway, Outdoor lights for driveway, In ground lights for driveway, Outdoor driveway lighting
Shipping restrictions

We cannot ship rigid items over 2.4m (8ft) in length due to freight restrictions. These products are offered for customer pickup only. Please refer to our Shipping Policy for further information.