LED Lit Stairs Channel ~ Model Up-Bold12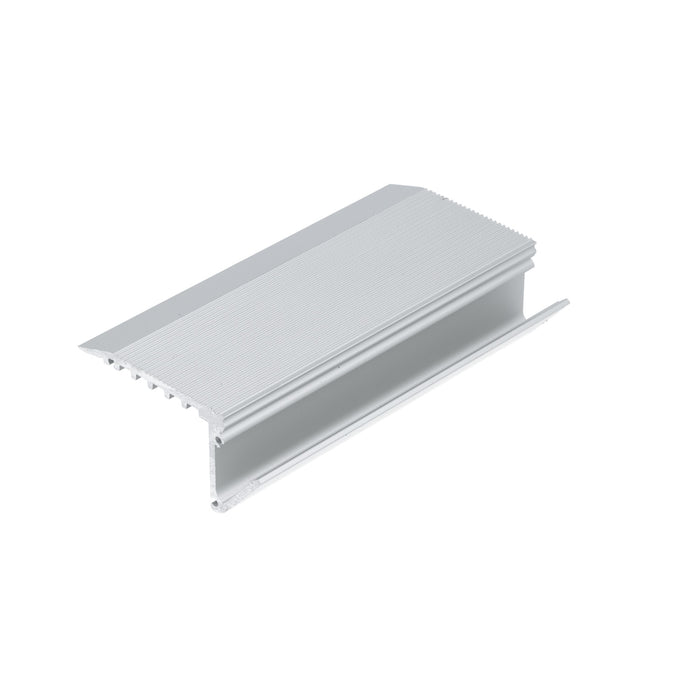 LED Lit Stairs Channel ~ Model Up-Bold12
Original price
$5.79
-
Original price
$144.42
Profile only - all accessories sold separately
Description

This LED step lights stairs channel, Up-Bold12 is a stair-nosing profile designed to protect your LED strip while also accentuating the step edge. This aluminum channel has excellent diffusion on LED staircase lights and it is perfect for high traffic stair areas where many people usually walk, for example lighting stairs in cinemas and theaters, etc.

In addition, the Up-Bold12 profile offers a completely elegant installation made of silver anodized or black painted aluminum with features like an anti-slip surface, edge protection, and perfect light diffusion. Moreover, the minimalist one-piece compact design in smart lights is convenient for a quick installation process.

The Up-Bold12 LED Step Lights Stairs Channel is made of aluminum and can accommodate 12mm LED strips. You can also combine your stair LED lights with a smart switch dimmer or motion sensor to create residential or commercial smart light automation.

Lastly, the high-quality walk-over opal polycarbonate diffuser cover and end caps can be purchased separately - select the LED staircase lighting accessories below.

As a matter of fact, you can check our blog post to learn more about LED light staircase ideas. LED Staircase Ideas And Solutions.
---
General specifications

Mounting options: Stair mounted
Overall dimensions: 58.9mm x 42.7mm (0.19" x 0.14")
Maximum LED strip width: 12mm
Material: Aluminum
Finish: Silver anodized or black painted
---
Downloads
---
Important notes

Free customer support
Premium materials manufactured in Europe or USA.
Factory based in Knoxville, Tennessee with over 20 years of experience in the lighting market and we can ship to any part of the USA.
CThe aluminum profile is sold separately from LED strip, covers, mounting brackets, end caps, shelf/sign panels and other accessories. Please select the available components below.
We are happy to build a light fitting to your specifications using this product. Please leave detailed instructions in the order comment box.
We recommend double-checking the measurements before cutting LED profiles and covers to avoid any unnecessary loss. Please note that if you cut LED profiles and covers, we cannot refund or replace them.
We ship items in stock the same day from Knoxville, Tennessee, United States. Additionally, our team dedicates themselves to carefully packing and safely delivering all packages to their destination.
Bulk pricing is available on request. Moreover, for larger orders, we offer additional discounts and customized pricing to fit your project needs. All in all, please contact us to learn more about our bulk pricing options.
---
Common search terms

LED lights for the stairs, LED lighting for steps, LED lit stairs, Strip lights for stairs, LED lights for the stairs, Smart lights

These are just some of the LED lighting solutions that we offer to meet your unique needs and preferences. All things considered, our LED lighting products and accessories can transform any space into a bright, inviting, energy-efficient environment.
Shipping restrictions

We cannot ship rigid items over 2.4m (8ft) in length due to freight restrictions. These products are offered for customer pickup only. Please refer to our Shipping Policy for further information.