4.57" Wide LED Channel ~ Model SPLW116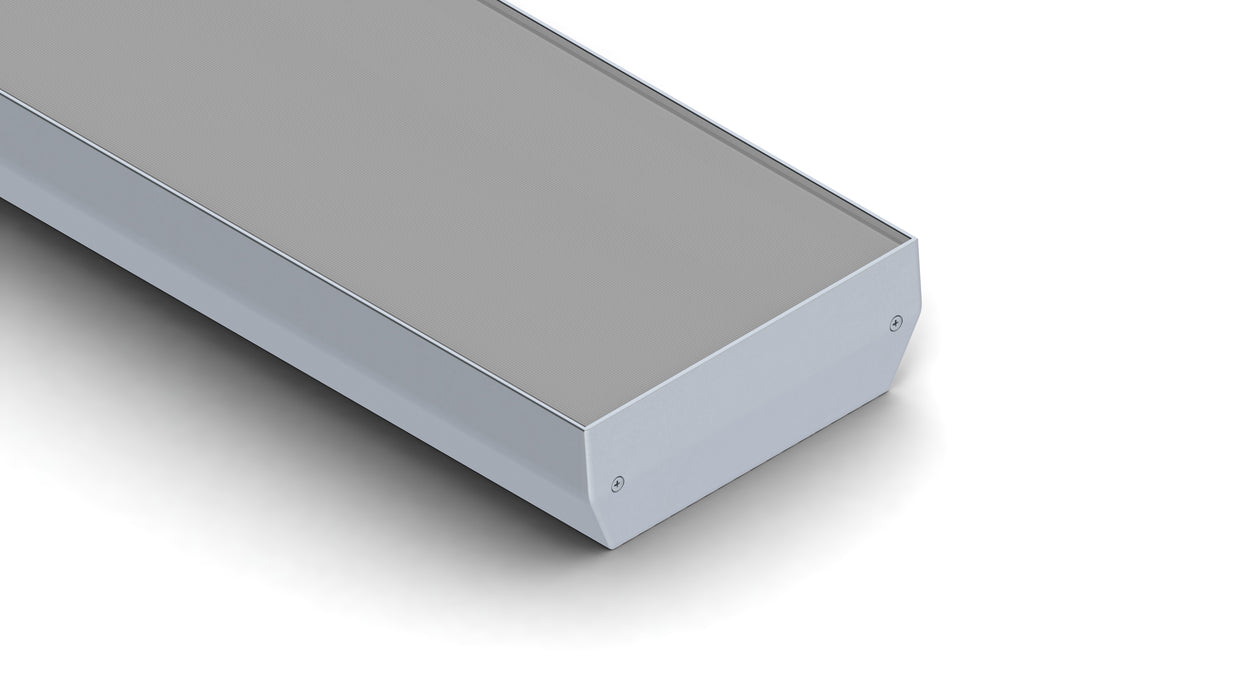 4.57" Wide LED Channel ~ Model SPLW116
Original price
$14.67
-
Original price
$287.34
Profile only ~ We sell diffusers and all other accessories separately.
Description

4.57" Wide LED Channel ~ Model SPLW116

SPLW116 is a contemporary, slim looking 4.57" Wide Slim LED Channel with a high heat dissipation capability. An extraordinary quality of the profile's surface and of the other components became undeniable benefits of this lighting fixture. Moreover, we optimized the light distribution of this model to achieve the highest efficiency. The heat dissipation of this lamp is 54W/m which is the second-highest result for all our models.

In addition, the 4.57" wide LED channel profile offers multiple use functions, allowing it to be surface mounted, recessed in a gypsum ceiling as a trimless luminary, or suspended with the help of additional components. The lamp is using our standard linear and horizontal ninety-degree connectors which mechanically join and keep in place two lamps togethe.

Furthermore, the vertical ninety-degree connector allows recessing this Wide Slim LED Channel into the wall and continuously go up to the ceiling. Those extra components open up unlimited possibilities of applications giving the architects an open space for creation.

Large, UV-stabilized PC diffuser (116mm width) is LED's DOTs FREE. Therefore the low aluminum base makes this LED fixture looking slim and smooth. However, the contemporary design will allow you to use this profile in any project from very modern to a classic one. 

We recommend using our Iris series LED strip in this Wide LED Channel
---
General specifications

Material: Aluminum
Overall dimensions: 116mm x 41mm (4.56" x 1.1")
---
Downloads
---
Important notes

We sell LED strips, covers, mounting brackets, end caps, shelf/sign panels and other accessories separately from the aluminum profile. Therefore, please select the available components below.

Please note that in outdoor applications, raw or natural profiles or channels will oxidize over time unless they are coated or painted, as they are not anodized.

For your convenience Wired4Signs USA can cut LED profiles according to your requirements. Please leave instructions in the order comment box.

We recommend double-checking the measurements before cutting LED profiles and covers to avoid any unnecessary loss. Please note that if you cut LED profiles and covers, we cannot refund or replace them.

We ship items in stock the same day from Knoxville, Tennessee, United States. Additionally, our team dedicates themselves to carefully packing and safely delivering all packages to their destination.

Bulk pricing is available on request. Moreover, for larger orders, we offer additional discounts and customized pricing to fit your project needs.
---
Common search terms

Wide LED channel, Gypsum recessed LED lighting, Linear LED channel, Surface mount LED channel, Gypsum Ceiling LED channel

Shipping restrictions

We cannot ship rigid items over 2.4m (8ft) in length due to freight restrictions. These products are offered for customer pickup only. Please refer to our Shipping Policy for further information.