Contemporary Modern Pendant Strip Light Channel ~ Model Nami23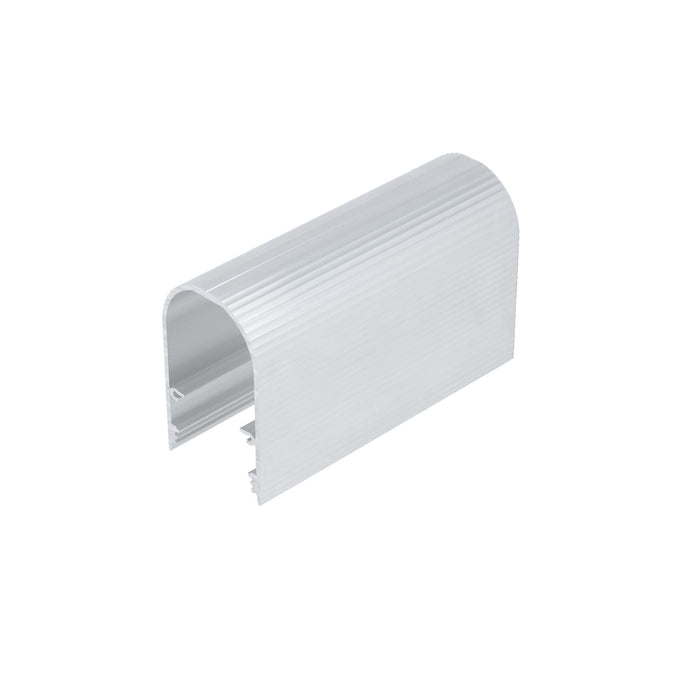 Contemporary Modern Pendant Strip Light Channel ~ Model Nami23
Original price
$67.03
-
Original price
$99.99
Contemporary Modern Pendant Strip Light Channel only ~ diffusers and all other accessories are sold separately

Description

Our Contemporary Modern Pendant Strip Light Channel are made to ensure any residential and commercial space glows with elegant diffused lighting, while also enriching the interior design of any room. These designer pendant lights are also perfect for contemporary modern kitchen peninsula lighting or as a breakfast nook light fixture. The unique minimalist design of this LED profile is convenient for all spaces.

Additionally, the Nami23 suspended LED profile can bring your lighting source down to the desired level to create soft lighting effects. You can combine the LED fixture with a dimmer to provide ambient, task, or accent lighting, depending on the requirements of your space. They often use these systems for kitchen peninsula lighting because reducing the light level allows for focused, directional light, with no shadows.

The outstanding feature of this modern pendant strip light profiles is that is designed from the outset to be painted. This feature enables you to match the luminaire's color precisely with the room decor where it is installed.

This profile can be painted to fit your exact needs, whether you want to match the wall color, add an accent color to your room, or create a beautiful statement piece with your suspended light. The clip-in LED tray simplifies the painting process for the external profile by preventing over-spray and protecting the LED mounting surface from damage.

Additionally, it designed the channel to fit small power supplies inside, enabling you to create neat luminaires without external components. Therefore, please refer to the specification sheet to confirm the appropriate dimensions.

Please note: The complementary profile for LED mounting, as well as the high-quality frosted polycarbonate cover, suspension kit, end caps, and other accessories for this LED channel are sold separately. Select the compatible components from the accessories selection below.
---
General specifications

Mounting options: Suspended
Overall dimensions: 37mm x 59.5mm (1.45" x 2.34") - profile only
Maximum LED strip width: 23mm
Material: Aluminum
Finish: Raw aluminum
Cover option: Clear, Opal or Black
---
Downloads
---
Important notes

Free

customer support

Premium materials manufactured in

Europe or USA.

Factory based in Knoxville, Tennessee with over

20 years of experience

in the lighting market and we

can ship to any part of the USA. 

We sell covers, end caps, and other accessories separately from the aluminum profile.

Select the available components below.

We are happy to

build a light fitting to your specifications

using this product. Therefore, please leave detailed instructions in the order comment box.

We can also assemble a plug-and-play light fitting with this profile according to your specifications. Please leave detailed instructions in the order comment box.

We recommend double-checking the measurements before cutting LED profiles and covers to avoid any unnecessary loss. Please note that if you cut LED profiles and covers, we cannot refund or replace them.
We ship items in stock the same day from Knoxville, Tennessee, United States. Additionally, our team dedicates themselves to carefully packing and safely delivering all packages to their destination.
Bulk pricing is available on request. Moreover, for larger orders, we offer additional discounts and customized pricing to fit your project needs.
---
Common search terms

Modern pendant lighting for kitchen island, Contemporary kitchen island lights, Colored pendant lighting for kitchen island, Color-match LED fixture, Decor luminaire, Minimalist pendant light, Hanging lights, Modern pendant lighting, Modern pendant lights
Shipping restrictions

We cannot ship rigid items over 2.4m (8ft) in length due to freight restrictions. These products are offered for customer pickup only. Please refer to our Shipping Policy for further information.