Waterproof LED Channel ~ Model Versalles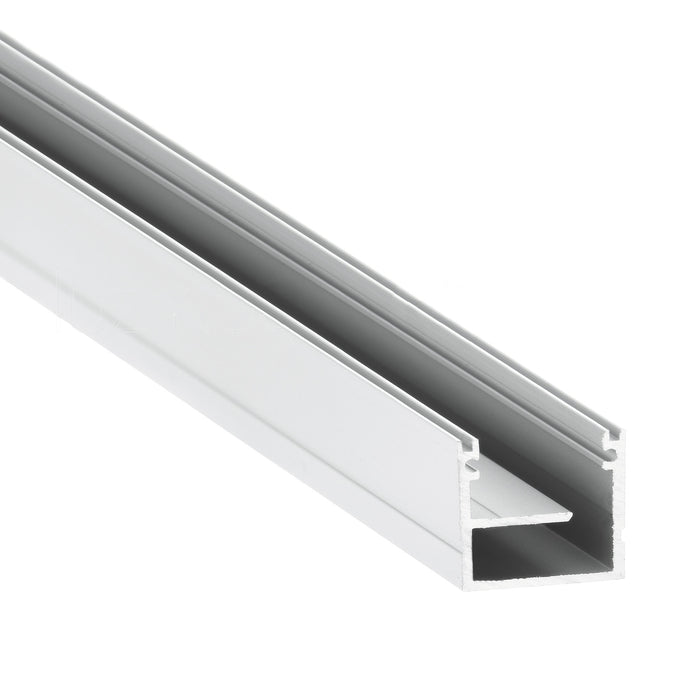 Waterproof LED Channel ~ Model Versalles
Original price
$1.94
-
Original price
$25.45
SKU
LED-VERSALLES-02.018-2
Profile only ~ diffusers and all other accessories are sold separately
Description

Waterproof LED Channel ~ Model Versalles

This unique surface-mount Waterproof LED Channel comes with an extra space that serves as a wire conduit when running long lengths.

This profile is ideal for using on wall surfaces, furniture, shelves, and similar areas that require a greater width than the standard, enabling us to use wider LED strips for increased heat dissipation and a wider angle of light emission.

This Waterproof LED Channel ~ Model Versalles enables us to close the circuit by providing a lower channel for the cable's return path, preventing steep voltage drops.

The diffuser for this surface-mount waterproof LED channel, available in 3 different finishings, once combined with this LED U channel provides an IP65 waterproof rating. It can be used in places with high levels of humidity. For example: bathrooms, kitchens, gyms, spas, cold storage chambers, fridges, etc.

The profile and its diffusers are available in lengths of 2 and 6 meters. Thus allowing the realization of large projects where all the profiles don't require joints or similar surface  discontinuities.
---
General specifications

Material: Aluminum

Overall dimensions: 20.4mm x 19.8mm (0.80" x 0.77")

Maximum LED strip width: 15mm
---
Downloads
---
Important notes

We sell LED strips, covers, mounting brackets, end caps, shelf/sign panels and other accessories separately from the aluminum profile. Please select the available components below.

Please note that in outdoor applications, raw or natural profiles or channels will oxidize over time unless they are coated or painted, as they are not anodized.

For your convenience Wired4Signs USA can cut LED profiles according to your requirements. Please leave instructions in the order comment box.

We recommend double-checking the measurements before cutting LED profiles and covers to avoid any unnecessary loss. Please note that if you cut LED profiles and covers, we cannot refund or replace them.

We ship items in stock the same day from Knoxville, Tennessee, United States. Additionally, our team dedicates themselves to carefully packing and safely delivering all packages to their destination.

Bulk pricing is available on request. Moreover, for larger orders, we offer additional discounts and customized pricing to fit your project needs.

---
Common search terms

Waterproof LED channel, Waterproof LED strip channel, Surface mount LED channel, Bathroom light fixtures, Bathroom lighting, Bathroom vanity lights, Vanity lights, Vanity light fixtures, Modern vanity lighting, Modern bathroom lighting
Shipping restrictions

We cannot ship rigid items over 2.4m (8ft) in length due to freight restrictions. These products are offered for customer pickup only. Please refer to our Shipping Policy for further information.